Built to order. Built to endure. Built to inspire.
A Woodworks Design kitchen is personal, practical, and perfectly suited to your lifestyle.
Get the kitchen you want
Our clients receive one-of-a-kind creations, not off-the-shelf products. We work directly with clients - as well as with their designers or architects - to determine styles, materials, colors, textures, and other considerations that are part of a complete plan.
Why Woodworks Design
Since 1990, Woodworks Design has crafted custom furniture and created award-winning custom interiors. We handle projects of any size and apply the same high standards for quality and customer service to each assignment.
Let's get started
Whether you want to see samples of our work or are looking for the right partner to turn your plans into a custom kitchen, we're ready to get started. Contact Todd Armfelt in Cleveland & Michael McKelvey in Atlanta.
Kitchen Solutions
Kitchen Solutions is your

one stop answer

to your kitchen remodeling project. We provide a complete service from planning and budgeting to trade coordination right through final completion. Contact us for a free consultation.
Let  Woodworks Design help you with your new kitchen remodeling project. For Complete information please see our Kitchen Solutions details & checklist below.

images/slideshow_home/images/Wolfe-Kitchen-3.jpg

images/slideshow_home/images/Wolfe-Kitchen-1.jpg

images/slideshow_home/images/Wolfe-Kitchen-2.jpg

images/slideshow_home/images/Wolfe-Close-Up.jpg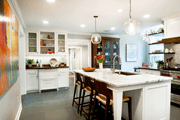 images/slideshow_home/images/JoelleDesign-1.jpg

images/slideshow_home/images/JoelleDesign-3.jpg

images/slideshow_home/images/Bergman-Kitchen-2.jpg

images/slideshow_home/images/Bergman-Kitchen-1.jpg

images/slideshow_kitchen/images/Butternut2.gif

images/slideshow_kitchen/images/Contemporary.gif

images/slideshow_kitchen/images/FallsIsland.gif

images/slideshow_kitchen/images/Butternut2.gif

images/slideshow_kitchen/images/Kitchen1small.gif

images/slideshow_kitchen/images/Kitchen2copy.jpg

images/slideshow_kitchen/images/betsy4.jpg

images/slideshow_kitchen/images/FallsKitchen1.jpg

images/slideshow_kitchen/images/kitchen1.jpg

images/slideshow_kitchen/images/Amata2.gif

images/slideshow_kitchen/images/marshall.jpg

images/slideshow_kitchen/images/Betsy.gif

images/slideshow_kitchen/images/island.jpg

images/slideshow_kitchen/images/kit2.jpg

images/slideshow_kitchen/images/Falls2.gif

images/slideshow_kitchen/images/Amata1.gif

images/slideshow_kitchen/images/symon.jpg